*UPDATED* FIFA 21: Career Mode Trailer Revealed, Pitch Notes, FUT 100, FUT Stadiums, Release Date, Next-Gen, Price, Pre-Order, Cover Star, Latest News & more
More aspects of the Next Gen title have been revealed. Here's everything we know so far.
FIFA 21 is just around the corner, and EA has now revealed the Ultimate Team and Career Mode trailers.
With the reveals coming thick and fast, here is what you need to know!
Latest News – FIFA 21 Career Mode Trailer Revealed!
EA have given us a few great trailers in the leadup to FIFA 21's release day.
Career Mode is the latest to be revealed and you can watch the trailer below.
All the major new features for the game mode are covered in the trailer, and some more glimpses into gameplay.
Career Mode
FIFA 20 Career Mode brought some great additions to the offline game mode.
Well, the trajectory continues in FIFA 21.
The Interactive Match Sim allows you to "jump-in" to simmed matches, allowing you to save your team in crucial moments, as well as make on-the-fly managerial changes.
A revamped growth system allows players to move position, so you can develop players to fit into your plans.
Match sharpness means that it's not all about stamina, and whether it's in training or rotating your squad, you will need to keep your players sharp to perform at their best.
READ MORE: Absolutely everything you need to know about FIFA 21's Career Mode
There's also new ways to sign players thanks to loan to buy offers, and AI managers proposing player swap deals.
What's more, if you pre-order the Champions or Ultimate Edition, you will receive a Career Mode Homegrown Talent – a local youth prospect with world-class potential.
Volta Pitch Notes is here!
It's a busy week for FIFA fans! The latest Pitch Notes have landed and they are a deep dive on Volta.
Improved gameplay, including agile dribbling and new nutmeg controls, promises a changed game mode. With Volta Squads you can head into community drop-in matches or group up with friends.
Players will have the chance to match their squad against special Squads — including current superstars such as Kylian Mbappé, ICONS, and some groundbreaking talent along the way.
And then there is The Debut… a cinematic experience that can grow your avatar, learn strategies and earn unique rewards!
Pro Clubs Pitch Notes
EA have released Pitch Notes for Pro Clubs on FIFA 21!
FIFA 21 will see new levels of customisation for Pro Clubs as well as new tactical options too!
Check out more from the Pro Clubs Pitch Notes here.
FUT 21 Revealed
EA has now revealed FUT 21 and there are some exciting new features to look forward to!
Along with the new features, some brand-new ICONs have also been unveiled.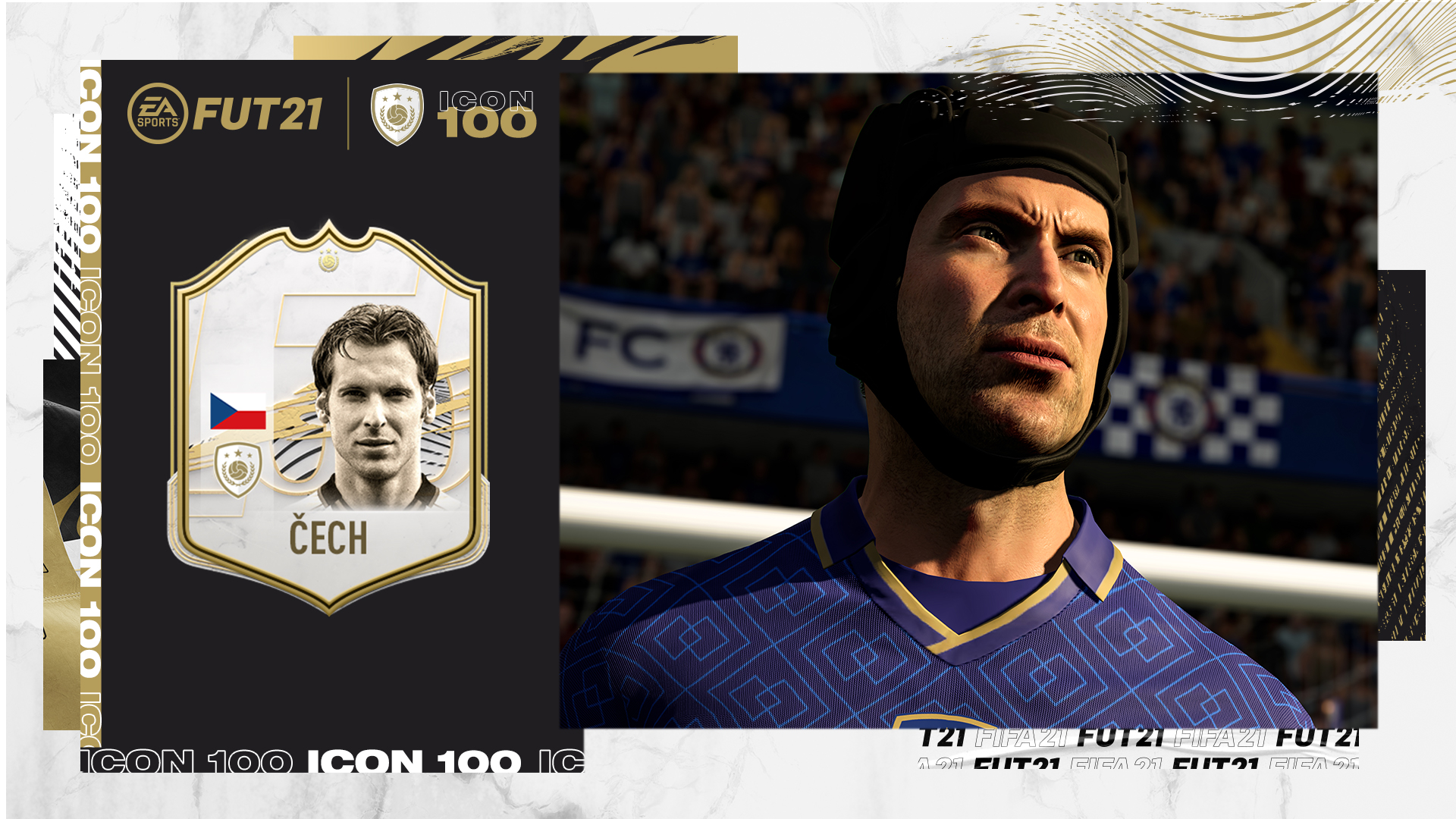 Find out more from the FUT 21 reveal here.
FIFA 21 Release Date
EA has confirmed FIFA 21 will launch on current-gen consoles on Friday, 9 October 2020.
If you pre-order the FIFA 21 Ultimate Edition or Champions Edition you'll be able to play from Tuesday, 6 October.
Early Access
Those who are members of EA Access (Consoles) and Origin Access (PC) will get eight hours of gameplay available around two weeks before the game comes out.
The EA Access and Origin Access Play First Trials will start on Thursday, 1 October 2020.
FIFA 21 Trailer
Platforms
FIFA 21 will first release on PS4, Xbox One, PC and Nintendo Switch, before becoming available on PS5 and Xbox Series X.
Cover Star & Editions
The various editions have also been revealed, complete with cover star Kylian Mbappe.
Standard Edition
The Standard Edition will cost £59.99 / $64.99 (£54.99 / $59.99 on PC).
Pre-ordering the Standard Edition will get you some FUT bonuses:
Up to 3 Rare Gold Packs, 1 per week for 3 weeks
Cover Star Loan Item, for 5 FUT matches
FUT Ambassador Player Pick — Choose 1 of 3 player items for 3 FUT matches.
Special Edition FUT Kits and stadium items
Pre-order the Standard Edition here.
Champions Edition
The Champions Edition comes in at £79.99 / $79.99.
Not only do you get three days early access for the Champions Edition, but pre-order and you'll get:
Up to 12 Rare Gold Packs, 1 per week for 12 weeks
Cover Star Loan Item, for 5 FUT matches
Career Mode Homegrown Talent — A local youth prospect with world-class potential.
FUT Ambassador Player Pick — Choose 1 of 3 player items for 3 FUT matches.
Special Edition FUT Kits and stadium items
Pre-order the Champions Editions here.
Ultimate Edition
The Ultimate Edition costs £89.99 / $99.99.
You'll of course get your three days of early access. While a pre-order will get you:
3 days of early access
Up to 24 Rare Gold Packs, 2 per week for 12 weeks
Cover Star Loan Item, for 5 FUT matches
Career Mode Homegrown Talent — A local youth prospect with world-class potential.
FUT Ambassador Player Pick — Choose 1 of 3 player items for 3 FUT matches.
Special Edition FUT Kits and stadium items
Pre-order the Ultimate Edition here.
Release Schedule
The latest announcement appears to kick off the reals for August.
Here's what has been confirmed so far, and what else we can look forward to expecting.
Next Gen
EA released this trailer at EA Play showcasing FIFA 21 and Madden 21 on Next Gen consoles.
EA has confirmed if you buy the game on Xbox One or PS4, you won't need to buy the game a second time thanks to "Dual Entitlement".
You'll also be able to carry over your FUT and VOLTA progress from one console to the next.
There is not a separate version of the game for Next-Gen, but there will be some key features when playing on PS5 and Xbox Series X.
Gameplay
Blazing fast load times – get to kick-off in seconds
Controller haptics (PS5 only) – feel every shot, kick, pass, and tackle in your hands
Graphics and Visuals
Deferred Lighting and Rendering – a new lighting system creates more detail in every part of the stadium
Re-imagined player bodies – next-gen technology takes players to a whole new level of realism
READ MORE: Everything we know about FIFA 21 on Xbox Series X
Player Animations
Enhanced animation technology – new animations create ultra-responsive and realistic player movement
Off-ball humanisation – from adjusting shin pads to screaming for passes, feel all the emotion of football at the highest level
Next Level Atmospheres
Gameday immersion – contextual player, bench, and fan reactions let you feel the explosive passion of a last-minute winner
READ MORE: Everything we know about FIFA 21 on PS5
PS5
The interesting feature here is that the PlayStation 5 will have its own bespoke feature over the other consoles.
This is all thanks to the PS5 controller and its haptic feedback.
Haptic feedback is resistance within the controller, so imagine it being harder to sprint when running on a soggy pitch or under a challenge from a stronger defender.
Does that mean it's 1-0 to PlayStation?
Xbox Series X
It's unclear whether there are to be any other differences between PS5 and Xbox Series X, however, the tagline "Optimized for Series X" is being used by Microsoft.
Whether these are features bespoke to Xbox remains to be seen, but EA Sports games FIFA 21 and Madden 21 will both be "Optimized for Series X".
The above trailer showcases some of the games leading the way for Series X.
Xbox Series S
You may not know this, but a second Xbox console is on the way – the Xbox Series S.
This is a cheaper, smaller, less powerful version of the Series X and is set to be revealed during August's Xbox 20/20 event.
READ MORE: What we know about FIFA 21 on Xbox Series S
Demo
The demo will be the first chance most get to get a hands-on feel of the game.
The demo should be on our consoles from Friday, 18 September 2020.
READ MORE: Everything we know about the FIFA 21 Demo
In FIFA 20's Demo, the teams available in the Champions League kick-off were:
Borussia Dortmund
Chelsea
Liverpool
Paris Saint-Germain
Real Madrid
Tottenham Hotspur
With EA adding the Copa Libertadores licences midway through FIFA 20, maybe we could see some South American teams also appear.
Expect Volta Football to return in the demo, as we wait to see if EA make any changes to the street mode for FIFA 21.
As for Ultimate Team, it's unlikely we'll get a look at this during the demo, with the same going for Career Mode.
Reportedly, the demo will be roughly 8GB in size, meaning you shouldn't have to delete anything in order for it to fit.
Beta
Something you may not know is that there is a closed beta for FIFA titles.
Players who have racked up the hours on FIFA on certain game modes will get the opportunity to beta test.
READ MORE: Everything we know about the FIFA 21 Beta
There is likely to be separate beta testers for each of Career Mode, Ultimate Team, Pro Clubs & Volta Football.
Latest News – Dev Q&A
Following the first Pitch Notes for FIFA 21, EA hosted a live developer Q&A on several topics like shooting and goalkeeping via Twitter.
We learned a load of new info about gameplay from the session and you can read everything that was covered here.
Gameplay
There's plenty to tuck into on gameplay, with a full pitch notes reveal on this year's changes.
The big new feature is the ability to "create more scoring opportunities" thanks to all new "dynamic attacking systems".
A new Agile Dribbling system allows you to explode past defenders, and faster footwork provides more control in one-on-one situations.
Positioning Personality improves the importance of positional awareness, with world class forwards holding their runs to stay on-side, playmakers dropping into space and defenders identifying danger.
READ MORE: Everything we know about FIFA 21's Gameplay
Creative Runs provides new options off the ball, improving attacking build-up play and allows you multiple avenues to unlock the defence.
Lastly, the new Competitor Mode setting has been inspired by the best FIFA players in the world, to really make it feel like you're facing the best.
FIFA 21 Ultimate Team
We already knew about FUT Co-Op, which allows you to team up with a friend and compete for rewards in Division Rivals, Squad Battles and work towards brand new Co-Op Objectives.
But along with this, FIFA 21 will be the first time we are introduced to FUT Stadiums.
READ MORE: Absolutely everything you need to know about FIFA 21 Ultimate Team
Build your fantasy stadium and turn it into the fortress you want it to be with chants, walk-on music and pyrotechnics!
New FUT 21 ICONs
The FUT 21 reveal showed us the FUT 100 for the first time!
Exactly 100 ICONs will be on FUT 21, including Fernando Torres, Philipp Lahm and Nemanja Vidic to name a few.
Manchester United legend Eric Cantona provided the voiceover for the trailer, and it's little surprise to see him confirmed as the first new FUT Icon for FIFA 21.
His FUT ratings have not yet been revealed, so it will be interesting to see how the former France international compares to other legends in the game.
FUT Web App
If you want to get a headstart on FIFA 21 Ultimate Team, you can download the FUT Web App.
This allows you access to your Ultimate Team through your mobile phone, allowing you to open packs, adjust your squad and complete SBCs.
With the Web App updating the day before Early Access becomes available – this is likely to be Wednesday, 17 September.
READ MORE: Everything you need to know about the FUT Web & Companion App
A version of the app is also available on desktop, known as the FUT Companion App.
Pro Clubs
It's one of FIFA's timeless game modes, where you can jump in a party with your friends and take on teams from around the world.
That being said, there hasn't been too many changes or additions to the mode in recent times.
To take the game mode to the next level, EA can introduce several new features to the game.
For example, a change to the league structure where there was an achievement beyond Divison 1 would be very welcome.
READ MORE: Everything we know about Pro Clubs on FIFA 21
Yes, getting to Division One is difficult and anyone who gets there would feel a sense of pride about that. But how about adding a more rewarding competition into the mix, a Weekend League-esque system maybe?
VOLTA Football
Like Ultimate Team, your Volta Football data will be transferred onto Next Gen.
The street mode receives some tweaks for FIFA 21:
Volta Squads is a new way to join up to three friends or the community and play online – essentially a Pro Clubs version of the mode.
Perhaps following the 11-a-side mode, Volta receives gameplay improvements with new game pacing and intelligent movement.
Customise your avatar with even more apparel from professional clubs, street football collectives and celebrity-designed collections.
READ MORE: Everything we know about VOLTA on FIFA 21
Recruit the biggest names from the world of football and beyond to your Volta Squad in Featured Battles, matching up against AI-controlled star players as well as squads from the community.
New venues include Sao Paulo's Downtown, Milan street pitch and a geodesic dome in Dubai.
Cross-Platform
Two EA titles have now been confirmed for cross-platform play!
Star Wars: Squadrons, has been announced for cross-play, following a recent update on the already released Need For Speed Heat.
We're now at a stage where it'd be a surprise as well as a disappointment if the same wasn't to happen for FIFA 21 and Madden 21.
A load of EA games have now become available on Steam too, most notably Apex Legends (which is arriving on Switch), the future of cross-platform play looks bright.
Graphics
It's still early days to confirm exactly what FIFA 21 is going to look like, however, we do have some idea of the direction it is going based on what we've seen in FIFA 20.
Graphics in FIFA 20 were good, to say the least, and this was no doubt due to the powerful gameplay engine in use – Frostbite 3.
The game engine, created by DICE was originally made for Battlefield and used extensively in first-person shooters.
If they end up using the same engine for FIFA 21 also, we should still expect a great looking game.
READ MORE: Pre-order FIFA 21 on PS4, Xbox Series X & Steam
When it comes to the 'smoothness' of gameplay, we could also be in for a treat. Both next-gen consoles claim to be able to run games in 60fps, with the Xbox Series X that it can run at up to 120fps in 8K!
If this is the case, we could the animation come alive like never before!
And let's not forget the amazing potential for detail with some of the biggest names in football!
With Next Gen consoles on the way, expect the EA Sports titles to level up their engine. This may not come in time for FIFA 21, but perhaps FIFA 22.
Licences
The big news last year was that EA lost the rights to Juventus, with rivals Konami and PES 2020 exclusively owning the licence for the Italian champions.
The question remains whether more could follow suit this year, with Manchester United and Bayern Munich having relationships with Konami.
Fortunately for the FIFA community, Konami has lost the licence to both AC and Inter Milan, which could mean the Milan clubs will be exclusive to FIFA 21.
READ MORE: Absolutely everything we know about PES 2021
Will Juventus be on FIFA 21?
It may be wishful thinking for FIFA fans to see the Old Lady return on FIFA 21.
READ MORE: Will Juventus be on FIFA 21?
Konami and Pro Evolution Soccer struck a three-year deal exclusive partnership with Juventus, so it will be a while before we see Juve return on an EA Sports title.
Stadiums
One of the most incredible things about football is the atmosphere of the stadium, and EA has done an amazing job of capturing this so well over the years.
So far Liverpool's Anfield and PSG's Parc des Princes have been confirmed in official FIFA 21 screenshots.
At fifplay.com, there is an online vote for what stadiums fans would like to appear in FIFA 21.
The three top stadiums are currently Sukru Saracgolu Stadium (Fenerbahce), Stade Bollaert-Delelis (Lens) and Lerkendal Stadion (Rosenborg).
READ MORE: Everything we know about FIFA 21's Stadiums
Any hope for Juventus' Allianz Stadium, Bayern Munich's Allianz Arena and Barcelona's Nou Camp looks slim due to their partnerships with PES and Konami.
New features
Before we go into the nitty-gritty, there's a giant question that needs to be answered – will VAR be implemented in FIFA 21 Career Mode?
It wouldn't be the first time that video technology was seen in FIFA.
After all, EA Sports added goal-line technology into their title back in FIFA 15.
Whilst this was a significant addition when it was first released, it's probably safe to say that the addition of VAR would be on a different level completely.
There's no doubt that VAR would create a more realistic football experience, but would FIFA fans really want that sort of stress in the game?
Head here to find out more about VAR in FIFA 21.
Ratings
As you'd expect there are no confirmed ratings for FIFA 21 yet.
However, we can have a pretty good guess at who the top-ranked players will be.
Highest Rated Players
No prizes for guessing who we predict as the number one man on FIFA 21 – it's got be the footballing phenomenon that is Lionel Messi.
For years, Messi and Cristiano Ronaldo have been battling out for the top spot. It's fair to say that the two of them have been in a league of their own in the footballing world, but now others are catching up.
As all Premier League fans have been witness to this season, Kevin De Bruyne has been utterly outstanding in his most recent Man City campaign.
READ MORE: Our FIFA 21 Ratings Predictions so far
Ones to Watch
Ones to Watch are players in Ultimate Team who have moved clubs in the transfer window.
They receive a special OTW item, that improves to match their latest in-form cards from the Team of the Week.
Hakim Ziyech's upcoming move to Chelsea is one of the few transfers confirmed for next summer, and looks to be a shoo-in for an OTW item.
READ MORE: FIFA 21 Premier League Ratings Predictions
What other players are likely to join him on FUT 21?
Premier League Prediction
Liverpool hard man Virgil van Dijk deserves to be in that top bracket of players after another faultless campaign.
READ MORE: Who will be the best player on FIFA 21?
Sadio Mane has progressed beyond Mohamed Salah this season and is the frontrunner for the Premier League Player of the Season award.
Pierre-Emerick Aubameyang's quality has perhaps been highlighted by the lack of quality in the Arsenal squad, and his versatility.
READ MORE: FIFA 21 Rating Predictions – Premier League Predictions
Bundesliga Predictions
Robert Lewandowski (OVR 89 → 90), or the elite marksman, even at the age of 31 (he'll be 32 this summer), we expect Robert Lewandowski's OVR to still increase.
Manuel Neuer (OVR 88 → 88) has had some injuries have in recent seasons, but with more appearances this term than in the last four campaigns, he looks to have put those troubles behind him.
Thiago (OVR 87 → 86) is a complete midfielder, Thiago perhaps deserves more credit in the Bayern Munich side.
Wonderkids
A breakthrough season in 2019/20 for Erling Braut Haaland saw him sign for Dortmund in January.
A star in the making, the 19-year-old has everything. The Norwegian is tall, fast, strong and lethal in front of goal.
With a potential of 90 on FIFA 20 Career Mode, Haaland is in line to be one of FIFA 21's future stars.
READ MORE: Watch out for these wonderkids on FIFA 21
Speedsters
Regardless of whether you are on Career Mode, Ultimate Team or just taking on your mate, you will want speed in your team on FIFA 21.
Possibly the quickest player in the world, Kylian Mbappe is also clinical in front of goal.
Although we don't think Mbappe's overall rating will change from 89 for FIFA 21, he will still receive improvements to his finishing, passing and dribbling stats.
READ MORE: The fastest players for FIFA 21
Nintendo Switch
The good news is that Nintendo Switch owners don't have to completely miss out on FIFA 21, as FIFA 21 Legacy Edition will be coming to Switch.
This version will have updated menus, audio, players and kits, but not feature any of the new gameplay innovations, that are on other consoles.
With it use Joy-Con?
For fans of the Nintendo Switch's motion control, this will be a real treat, as FIFA 21 Legacy Edition is confirmed to use joy-con.
That means that you'll be able to use your Switch in completely new ways which will be off the table (that we know of) for other consoles.
What a win for Switch owners!
READ MORE: What we know about FIFA 21 on Nintendo Switch