UFC 4 ratings REVEALED: Cody Garbrandt, Tatiana Suarez, Darren Till and more!
The ratings are in, as EA shares the first 10 rankings for the incredible fighters featuring in the MMA title.
EA have officially begun the reveals for fighter ratings in UFC 4, in addition to revealing a brand new Career Mode trailer.
Latest News – Top 10 revealed
EA has revealed their last batch of ratings for UFC 4 fighters! Head over here for the very latest!
UFC 4 Ratings revealed
The tweet shared this photo, alongside an announcement that we'll be seeing the top 50 UFC fighters revealed over the next 10 days!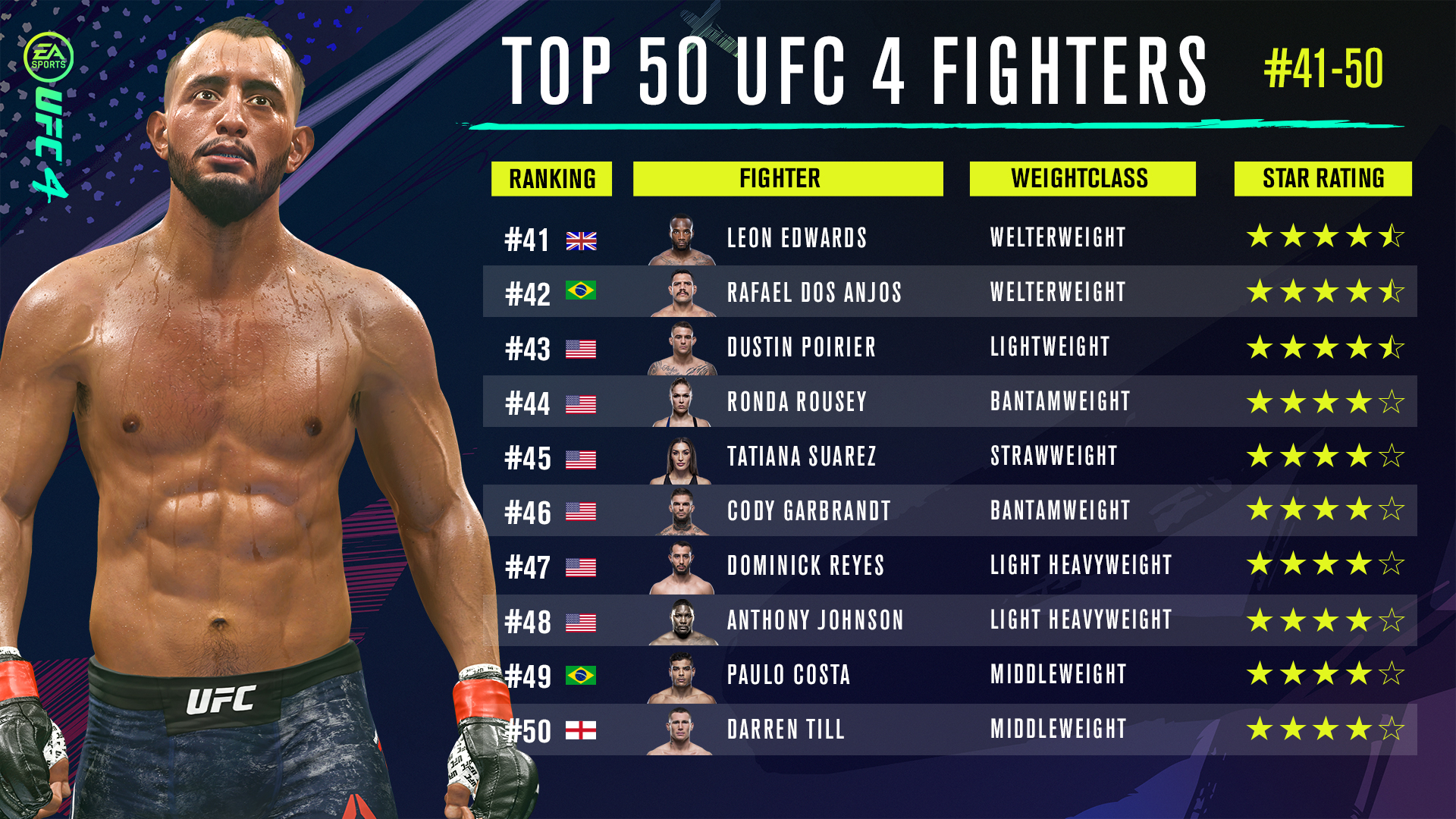 The ratings are bound to divide fans around the world, as they see how EA has ranked them. This image was quickly followed with 4 examples of fighters, which gave us a glimpse of how they are being rated.
For our full breakdown of each fighter – head over here!
READ MORE: UFC 4 NEW ATTRIBUTES – Everything you need to know
Leon Edwards
First up was Leon Edwards – and he's looking lean and mean!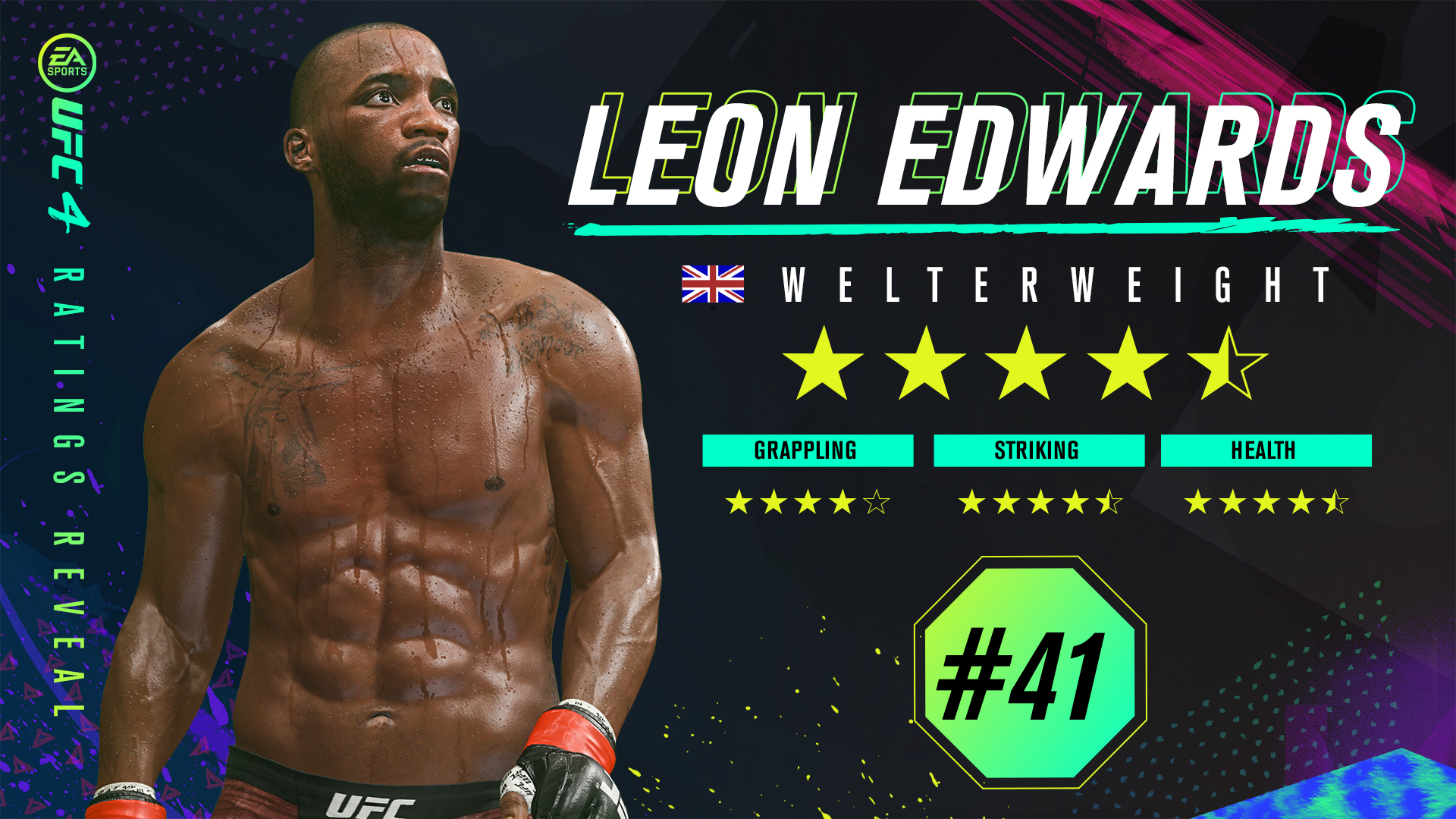 Cody Garbrandt
The fighter, who just had one of the smoothest knockouts we've seen, is in the game with a 4 star rating.
As we predicted – he has some stellar striking ability.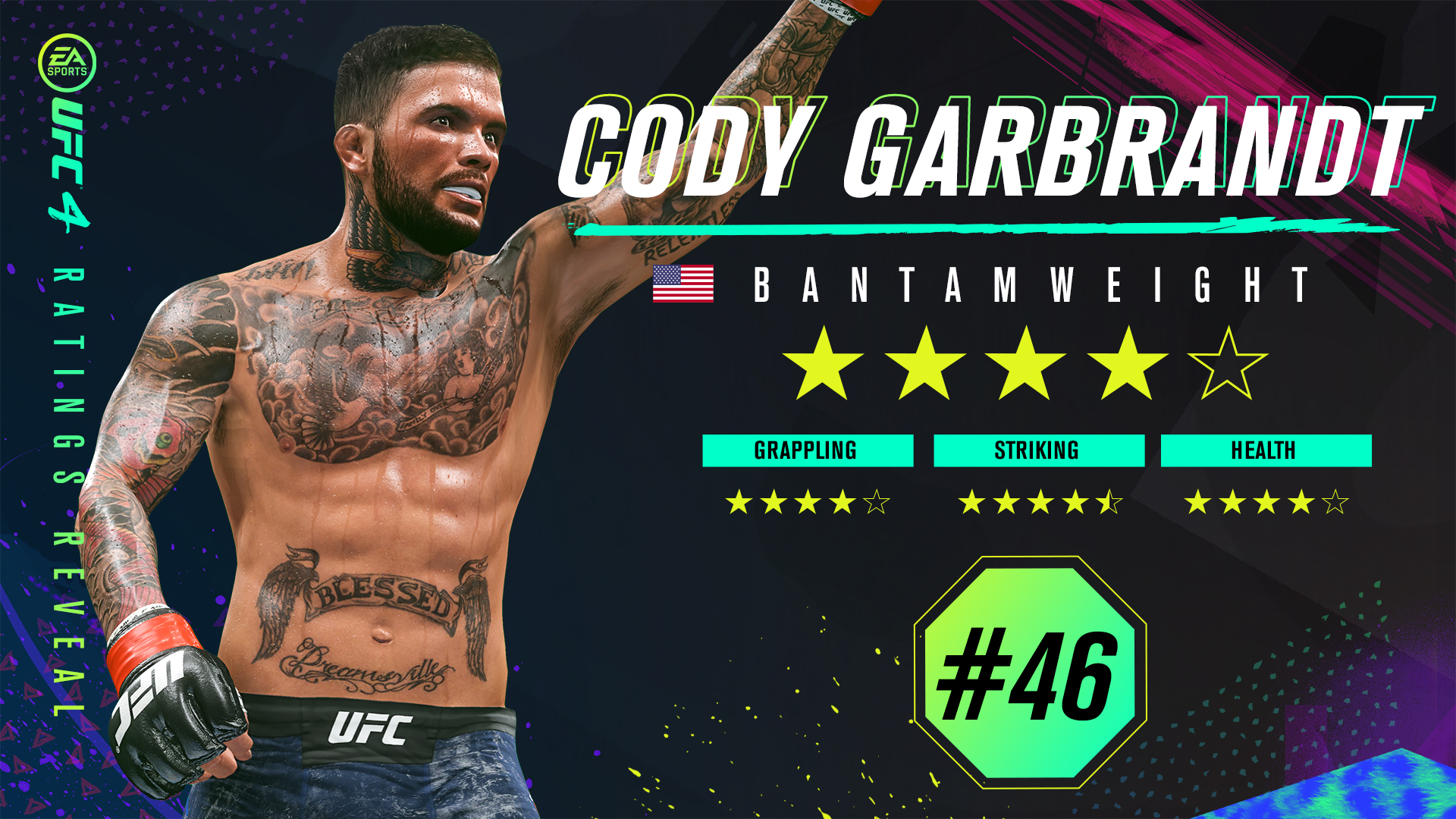 Tatiana Suarez
The Strawweight with the heart of a lion, Suarez is coming in at 4 stars and boy is she dangerous in a clinch.
Try not to come up against her if you're new to the submission game!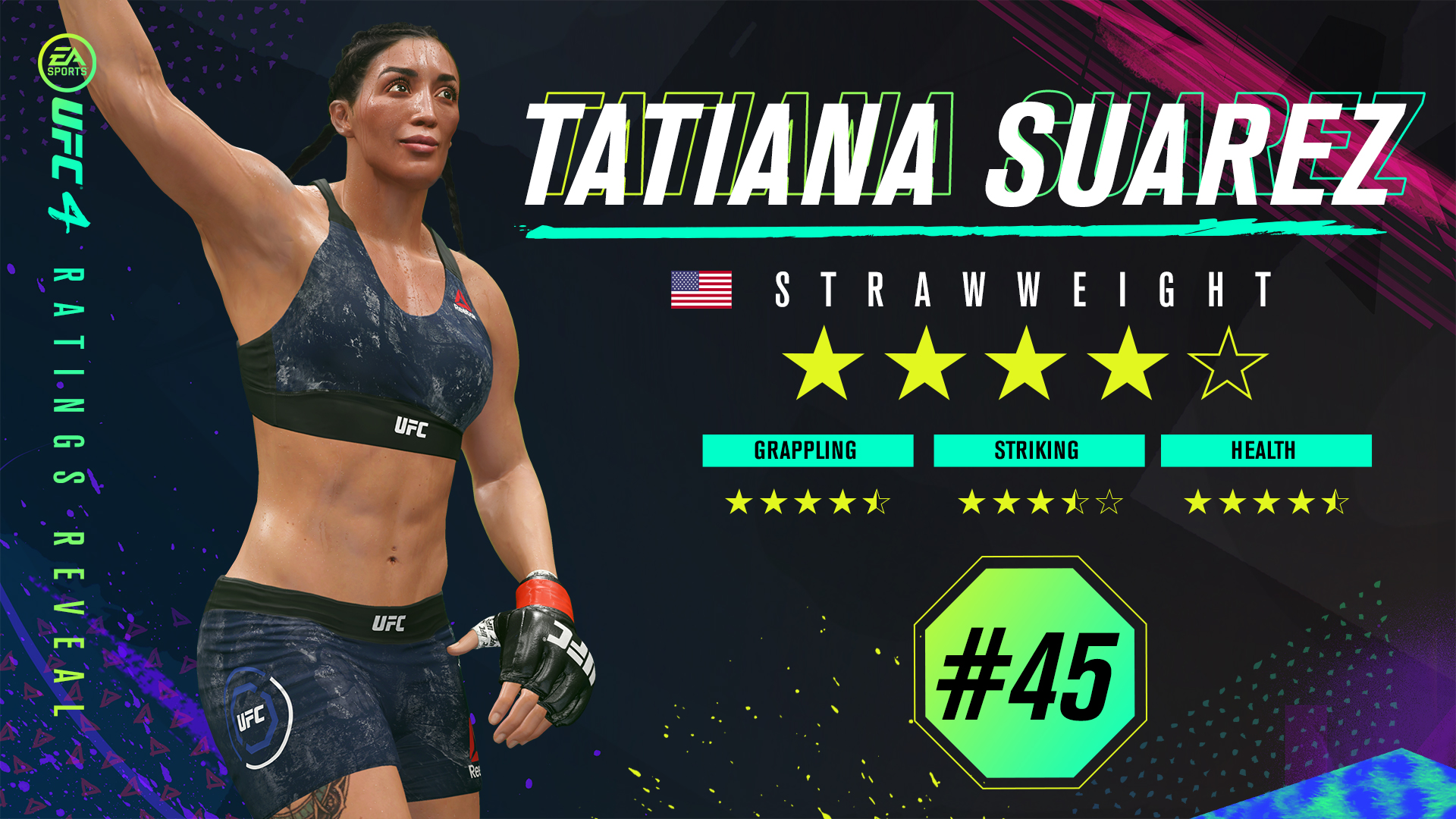 Darren Till
Darren Till comes in at number 50, and the Englishman is not one to play around when it comes to striking.
Super powerful, fast and deceptively agile, it looks like the best way to beat him is to go for the take-down!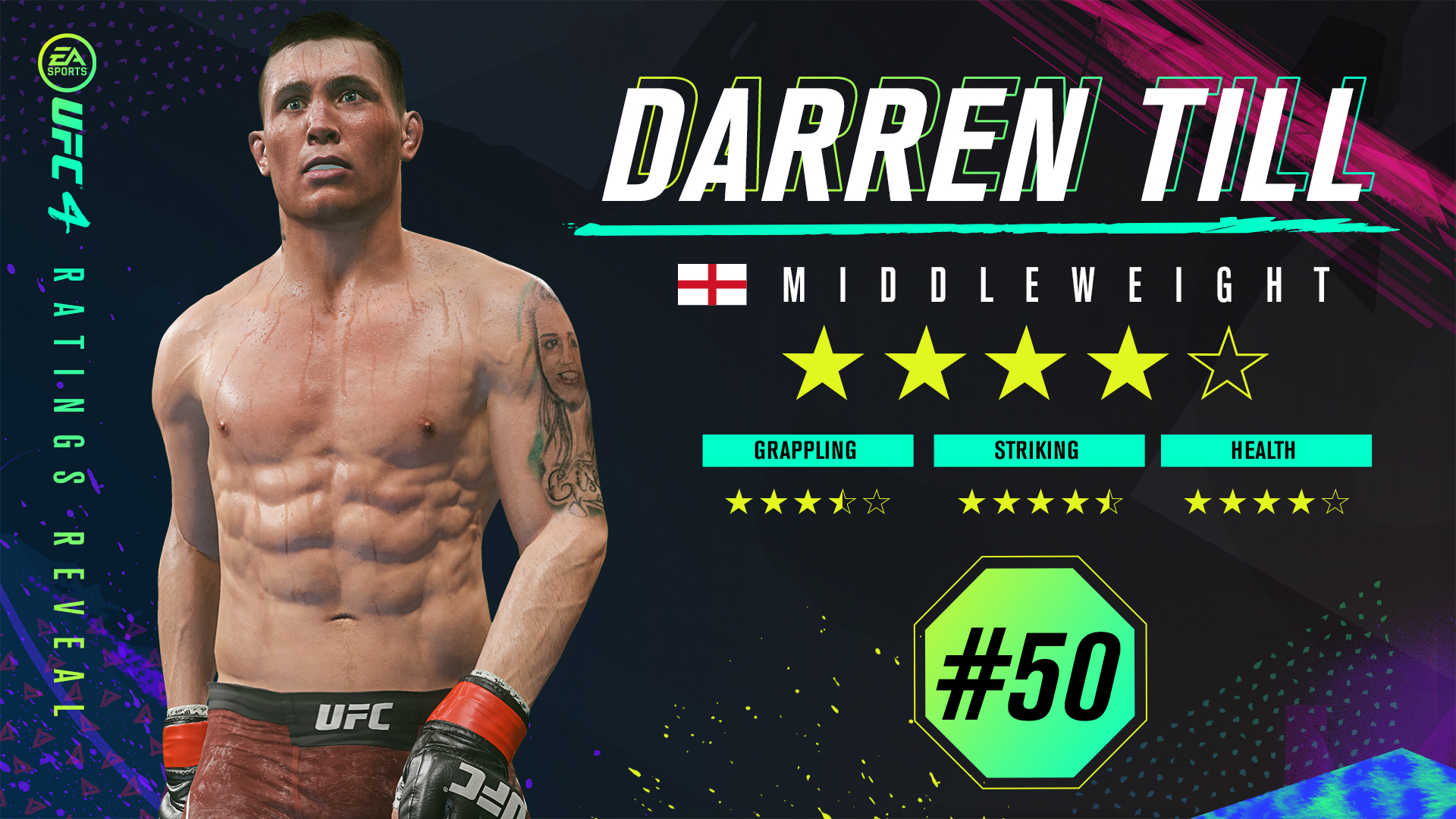 When will we see the other ratings?
It's too early to say when EA are going to reveal the next batch of ratings for UFC 4, but we'll keep our eyes peeled for when they do.
Make sure to check back in with us for all the latest on UFC 4!