Last night at the FIFA Best Awards, PSG forward Neymar and Barcelona president Josep Bartomeu came across one other for the first time since the Brazilian departed Catalonia for France in a record summer move.
Despite the furore that erupted as the move was first mooted, Neymar has stated that he and Bartomeu had a normal conversation in the course of the evening.
No Hard Feelings
Speaking after the ceremony, the 25-year-old forward said, "I spoke to Bartomeu in a normal fashion." He then quickly shifted the topic, acknowledging he also spoke to former teammate, Lionel Messi. Both Neymar and Messi ended up losing out to Real Madrid star, Cristiano Ronaldo in the Best Men's player award.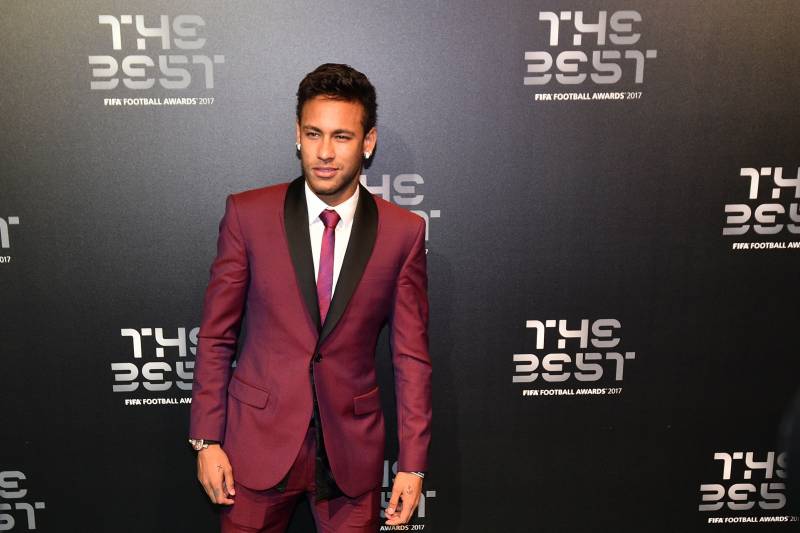 "[Messi and I] didn't speak about football, only other things. He is my friend and wherever we are, we will be together." said the Brazilian.
Unresolved Issues?
Despite Neymar's protestations, though, it is unlikely that the Barcelona president has entirely forgiven him for his antics during the transfer window.
"We made the mistake of trusting Neymar and his father too much," said Bartomeu in the summer. "He did not act with the right decorum. I do not know [why he left]. You should ask him. He did not tell us. For money? To lead a sporting project?"

"Here, he was at the best club in the world surrounded by many of the best players in the world and without a doubt, that is Messi. But I do not know why he did not explain it to us. He paid the clause and left."
At the time, Neymar responded to the president saying that he had left 'because of the board', saying 'the fans deserve better'. He followed this up by calling Bartomeu 'a joke' on Instagram.
Spanish football journalist Sid Lowe also reported that Barcelona were planning to sue the Brazilian for a breach of contract in the wake of his move.
Want to share your opinion? Why not Write For Us?