Yesterday, the Digital, Culture, Sport and Media Committee heard evidence from barrister Katharine Newton regarding her findings in an investigation into the racial discrimination faced by England footballers Eniola Aluko and Drew Spence during their time playing for the team.
Despite the fact that Aluko's initial allegations had been rebuffed, the FA were forced to re-open the investigation following manager Mark Sampson's dismissal over concerns about an 'inappropriate relationship' with a player during his time at Bristol City.
What has become abundantly clear throughout the investigation is the FA's unwillingness to be drawn into accepting any liability with regards to the alleged claims. Even to the end, Martin Glenn – the CEO of the Football Association – refused to accept any negligence on the part of the organisation, even going so far as to deny that the scandal has tarnished the FA's reputation in any way.
RealSport have drawn up three damming verdicts at the conclusion of this sorry affair.
Greg Clarke and Martin Glenn must step down
Chairman Greg Clarke and CEO Martin Glenn have played the part of the protagonists for the Football Association through the entirety of the Eni Aluko scandal.
In front of the select committee yesterday, neither one seemed to accept the enormity of the problem that the FA now faces. At one point, Clarke described Aluko's racial discriminatory claims as 'fluff', whilst Glenn indicated that Katharine Newton had been appointed as head of the investigation on account of her 'sex and ethnicity.' After refusing to admit they had failed in their duty of care towards the England Women's team, FA Chairman Greg Clarke and CEO Martin Glenn then went on to criticise the professional footballers' association for 'walking away' from alcoholics and gambling addicts.
Outside of their performances before the parliamentary panel, the duo's general handling of the inquiry has highlighted a lack of knowledge, due diligence and, perhaps even more worryingly, any genuine concern. For example, when questioned about a comparable case in Women's Football – Lucy Ward's unfair dismissal appeal at Leeds United – the pair looked blankly at one another before asking 'when was that?'
That Mark Sampson was cleared of wrong-doing after an initial report also showcases their ignorance as to the facts of the case. Glenn in particular, who defined the parameters of Newton's initial investigation, drew up a list of 16 possible interviewees – a list that left off a number of key individuals who would later provide crucial witness statements in the case against Mark Sampson.
At every stage of the process, then, during all three investigations and in front of the Parliamentary Select Committee, these two men have shown themselves to be unaware of the magnitude of their failure, unconcerned as to the ramifications of their actions and, most damningly, unrepentant in the face of the people whose lives they have ruined. They must step down.
It is not hard to differentiate between 'banter' and 'abuse'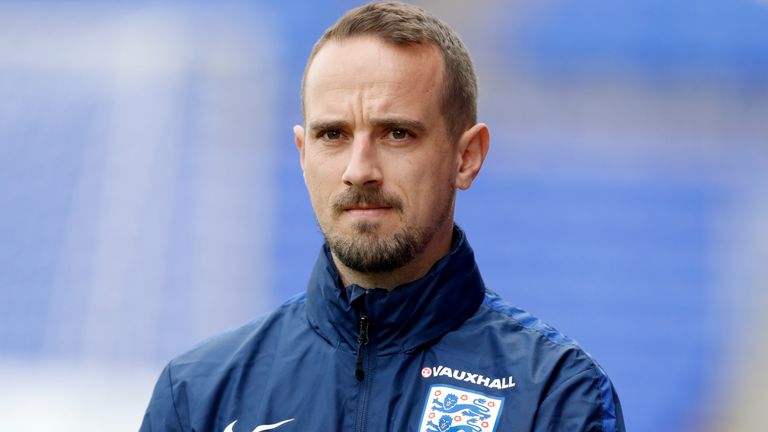 One thing that has was highlighted by Katharine Newton in her final investigation into Mark Sampson's behaviour was an alleged 'inability to distinguish between "banter" and racial abuse'. Whilst Newton claimed that she does not believe Sampson to be racist, it is clear that any person who has trouble distinguishing between what is and isn't appropriate should not be granted such a position of power.
In approaching the comments made by Sampson to Aluko and Spence, it is important to remember that they were delivered without consideration as to the appropriateness of these comments or of the fact they were coming directly from a figure who held authority over the players. This raises questions about the proper safeguarding procedures that the FA have in place to prevent abuses happening between people in positions of power and those for whom they are responsible.
This, coupled with the FA's oversight of Sampson's previous misdemeanours, is a damning indictment of the FA's recruitment process. The FA's reluctance to conduct a thorough investigation when these allegations were first raised sends out a clear message about how they handle their business and damages the integrity the football industry as a whole.
It seems abundantly clear that the FA needs to launch a full-scale review of their procedures for correct conduct and recruitment because, if they continue to operate in the way that they have been, they run the risk of repeat offenses in the future.
Eni Aluko vindicated but unfairly demonised
In the end, justice won. But what the yesterday's verdict cannot fix is the torrid last few months that Eni Aluko has been made to endure. She has been victimised by certain areas of the press and on social media, criticised for 'lying' by a not insignificant number of her fellow professionals, been removed from her job as a lawyer and lost her place in the international team.
Aluko, it is important to note, is an exceptional football, having been capped 102 times by her country and playing regularly at the highest level of the women's game. Having been dropped from the Lionesses by Mark Sampson in 2016, she was recently subjected to an ill-judged goal celebration from her former teammates who chose to run to Sampson after a goal as a sign of unity.
If this were not enough, Aluko was also subjected to what she called 'borderline blackmail' by the FA after they refused to give her a second compensation payment unless she came out in support of the organisation. Although she may yet receive this money – and perhaps even the chance to represent the Lionesses again in the future – what she won't get back are those months of unjust scrutiny and scorn.
At every step of this sorry affair, Eni Aluko has conducted herself with a calmness and grace that fly in the face of the behaviour of those at the top of the Football Association. It is not often in life that the 'good guys' and the 'bad guys' are so clearly demarcated. This, it seems, is one of them.
Want to share your opinion? Why not Write For Us?