The opening game of the 2017/18 season at the Emirates Stadium pitting Arsenal and Leicester City was a thrilling encounter. It is one of those games you watch sitting on the edge of your seat with your heart in your mouth. For Leicester City, it was a commendable performance for 90 minutes despite the loss. It brought back memories of the 2015/16 Leicester City team that won the league with breath-taking counter attacks and well-placed headers. The reward was three goals courtesy of Jamie Vardy and Shinji Okazaki.
For Arsenal, the game embodied their last ten seasons in the top flight. A strong start, a clumsy and naive mid-season and a strong finish. Two quick goals from substitutes Aaron Ramsey and Olivier Giroud in the 83rd and 85th minute spared Arsenal the blushes of evident defensive frailties, giving Wenger a first win of the season. To be honest, Arsenal got out of jail in their first match and should not think they will make a comeback every time they go behind. It is the first game of the season but what does this tell us about Arsenal?
Sort out the defence
Sead Kolasinac is a beast and will be a real fan favourite at the Emirates. His performances in the Community Shield and against Leicester City on Friday evening shows the hunger and ambition in him. Now it is important that Wenger plays him in the right position. He is a marauding left back and that is where he should play. What about the rest of the defenders? With the exception of Laurent Koscielny, the rest are just featherweights.
Arsenal need to go out and buy a mean central defender who will cover for Koscielny who has a recurrent Achilles problem. Aymeric Laporte and Virgil van Dijk are still available and could help sort out the central defence problem. Hector Bellerin was poor at right wingback and Oxlade Chamberlain now has a better claim for that position.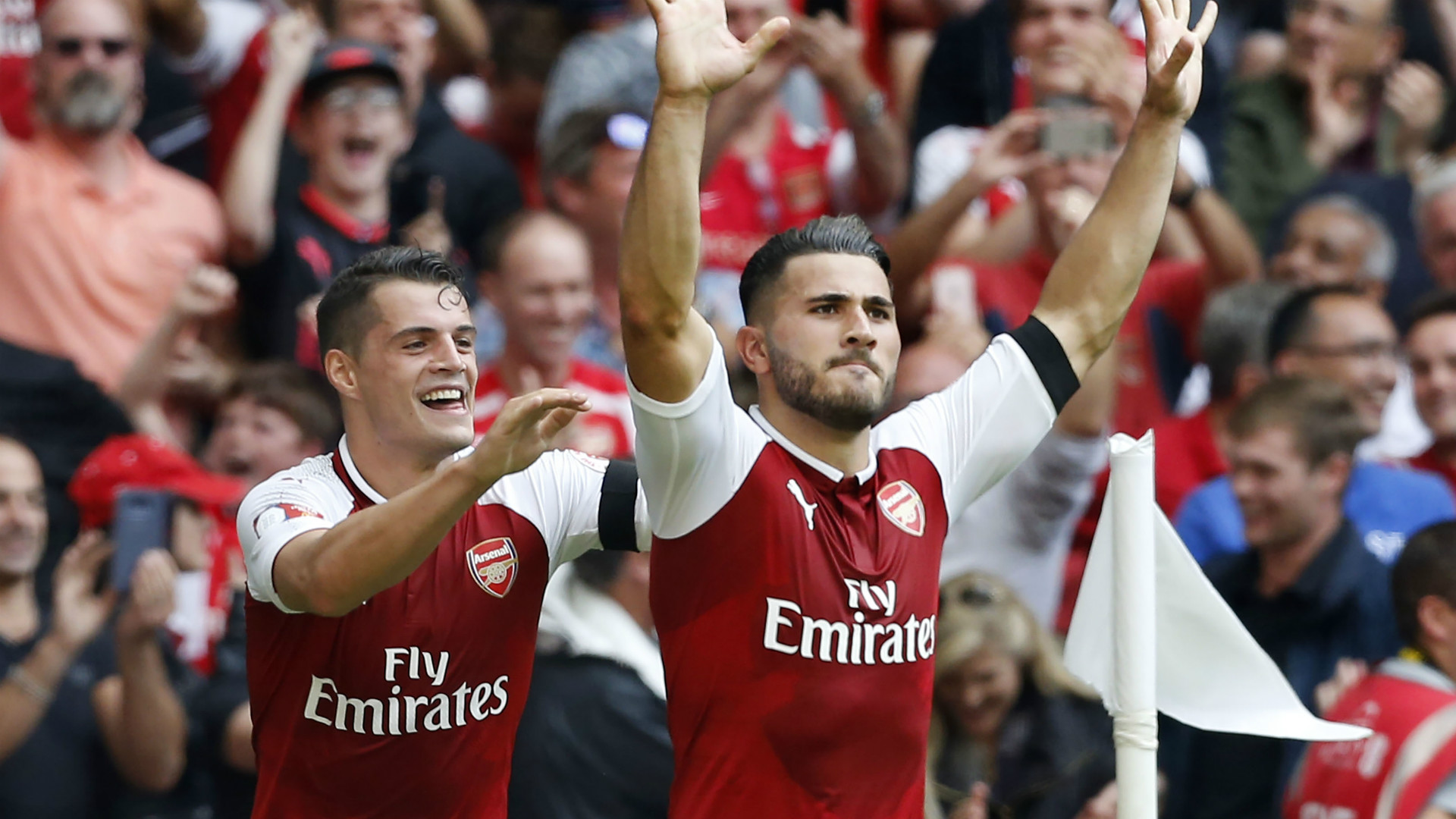 New signing Sead Kolasinac has had a great impact with quick marauding runs on the left (Credit: Goal.com)
Zonal marking is Wenger's Achilles heel
Shinji Okazaki's goal and Jamie Vardy's second goal were all down to the zonal marking system employed by Wenger. For Arsenal, it has not worked over the years and they were badly exposed last season, especially at West Brom where they lost 3-1. Last night was no different either as Harry Maguire was left unmarked and headed the ball back to Okazaki, who was first on the ball to head home Leicester's 5th minute equaliser.
Leicester's third goal came from a corner with Vardy having all the space to run towards the ball and head it in the far right corner. These two goals illustrate why Wenger needs to move away from this system and revert to man marking. Against the giants of the EPL, Arsenal may struggle to stage a come back if they let in cheap goals like this.
Lack of on-field leadership
This has been said time and time again: Arsenal lack a leader on the pitch. Arsenal were all over the place during most periods of the match with no one taking responsibility of organising the team. While they earned the three points, it does not paper over the cracks that were clear.
Having Cech as the on-field captain is not a good idea because he is too far removed from the rest of the team. In the absence of Koscielny, Granit Xhaka or Alexis Sanchez (if he stays) should take the armband as they are more natural leaders. Leicester City caught Arsenal off-guard most of the time last night but could not punish them decisively. Against well organised teams in need of points, we will not get away with it.
Mesut Ozil had a poor first game
One of the greatest artists of the modern game continues to frustrate the Arsenal fan base with sub-par performances. Last night's game against Leicester City was no different. Inaccurate passes, losing the ball cheaply, lack of decisive final passes and yet he still managed to finish the game. At some point, Wenger has to crack the whip for the benefit of the team. His attitude, team effort and general dictation of the game has to improve because he is Arsenal's main conductor. Otherwise, Ramsey should start in that starring role where he has done so well for the Welsh national team.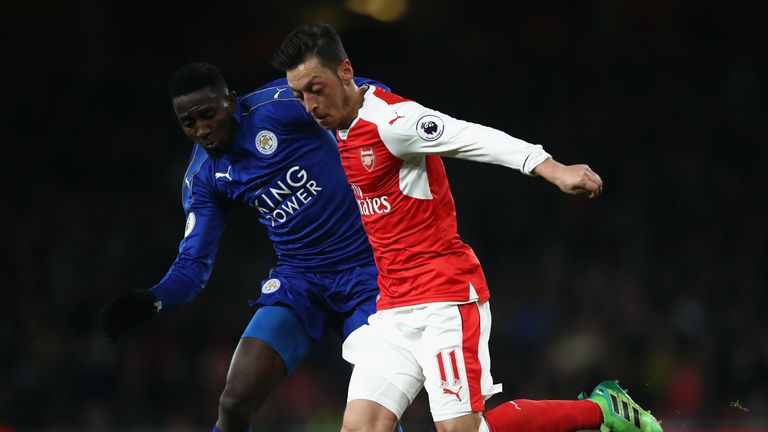 Mesut Ozil, one of Arsenal's star players, needs to have a great season ahead to justify his price tag and status (Credit: Sky Sports).
Thoughts on the Gunners' opening performance? Discuss in the comments below!
Want to share your opinion? Why not Write For Us?