Fortnite Season 11: New map revealed in leak! Boats boats BOATS! – leak, reveal, start time!
Apple have been the first to make a mistake and accidentally upload an early reveal for Season 11!
FIRST SEASON 11 LEAK AND BOATS ARE COMING!
Apple have been the first to make a mistake and have accidently uploaded an early reveal for Season 11! Saavy mobile users spotted the new graphic when surfing through the app store detailing Fortnite 'Chapter 2'.
SEASON 11 LEAK:

Apparently Apple uploaded the first Season 11 image too early to the App Store! This image says something about "Chapter 2" of Fortnite and we're clearly seeing a new map! pic.twitter.com/cStR1F6O8Z

— ShiinaBR – Fortnite Leaks (@ShiinaBR) October 11, 2019
This gives us our first look at the new map and also the fact that boats are going to be in Fortnite Season 11! This could be related to the upcoming end event and the previously leaked new name locations. Whatever it means, we are in for some HUGE changes in Fortnite. Bring it on!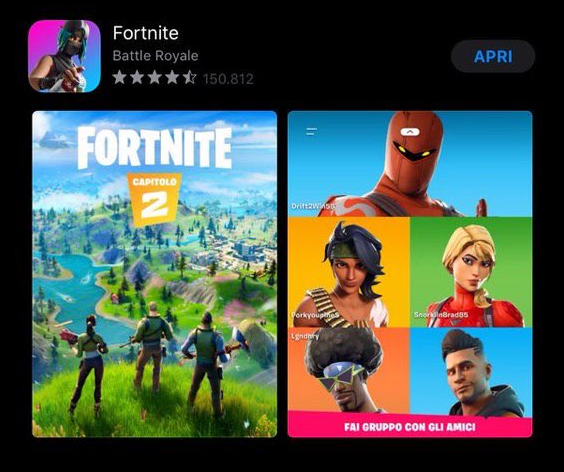 THE END is near…
With the conclusion of Fortnite's Season 10 imminent, it was only a matter of time before we found out what event Epic Games had planned to trigger the start of Season 11. Thanks to Fortnite Data miners we may have found out the event that will trigger, quite literally, 'The End' of the current Fortnite map as we know it.
Final event for Season X title "THE END" from FortniteLeaks
After weeks of speculation over whether the current Fortnite map would survive this season, we may have finally had proof that the leaked POI names WERE for a brand new map… Popular
Fortnite data miner Lucas7Yoshi
has discovered that the 'fan favourite' (note the sarcasm) Brute may be integral to 'The End' event, with all of the mechs being infected with a 'virus'.
FortniteGame/Content/Environments/Props/RiftBeacon/Textures/brute_virus_screen4

containsspoilers pic.twitter.com/v13DqdvVCC

— Lucas7yoshi – Leaks (@Lucas7yoshi) September 25, 2019
The details are unclear at this stage, but with the event only a few weeks away we should find out more details soon.
Lucas7Yoshi
has ALSO revealed some of the new loading screens for Season 11, which paint a very clear picture to fans of what might happen to the current map.
random file i found

"NightNight_Bus_PassBy_Cue"

Bus Passby?

ContainsSpoilers pic.twitter.com/H1nNn3Aiub

— Lucas7yoshi – Leaks (@Lucas7yoshi) September 25, 2019
Prepare to say your goodbyes to the battle royale map that millions have played over the past two years in Fortnite Season 11.